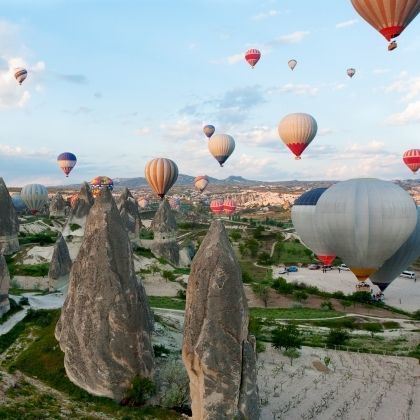 Are you looking to enter the Turkish market, or expand existing activities there? Do you work with Turkish suppliers or partners? Whatever your sector or requirement, we can help you tap into the opportunities offered by Turkey's growing and increasingly international economy.
We have extensive experience of assisting clients with activities in Turkey and are thus ideally placed to meet your legal advice needs. Our Turkish Desk experts work closely with leading law firms in Turkey to deliver effective, efficient support. Established local contacts and interdisciplinary advice allow us to add maximum value to your projects.
An expanding population and ambitious plans for the future make Turkey a hugely attractive market, whose economic growth in recent years has outstripped that of many European countries. As Turkey's main trading partner, the European Union is a major beneficiary of these trends.
Doing business in Turkey involves dealing with an unfamiliar legal environment. Administrative procedures and business practices also differ and pose risks. Our special team of lawyers serving clients with activities in Turkey delivers relevant advice tailored to your specific needs, backed by long experience and strong local contacts.
The commercial lawyers who make up the CMS Turkish Desk are fully acquainted with the special features of Turkish-European business and trade relations. This also applies to Turkey more generally as a business location, with regard to both economic and cultural aspects. Together with colleagues from leading Turkish law firms, our specialists provide comprehensive interdisciplinary advice that specifically addresses all the business-related, commercial and regulatory aspects of your activities.
Clients who choose CMS benefit from access to a one-stop service – we are among a very small number of firms that can provide legal advice across all areas of business law, including tax law. This technical ability is backed by sector-specific teams that bring together our expertise around individual industries and enable us to understand your business.
Our Turkey inbound service is ready to assist you with every aspect of your activities in Turkey. To discuss your specific requirement, please contact us via the online form, email or by phone.
Read more
Read less