CMS presents sustainable changes in international banking and capital markets law
05/11/2019
Once a year, CMS invites financial sector companies as well as national and multinational borrowers and issuers to a Business Breakfast dedicated to the latest developments and challenges in the banking & finance sector. To remain one step ahead, it is necessary to maintain an overview of the new legal framework – which is why this CMS Business Breakfast from the "Risk & Prevention" series has developed into a fixed point on the business calendar and numerous market-leading companies took part this year too.
CMS has been successfully active for many years in both banking & finance and capital market law, has access to a correspondingly wide range of know-how and has shared this as usual at the annual information event – including practice-relevant implications for Austrian banks and financial service providers. The focus was on major changes in the judicature in recent months, but also on determining issues such as Brexit, the outcome of which raises a wide variety of questions, particularly in the financial markets.
Günther Hanslik, partner and Head of the Financial Transaction Team of CMS Vienna, sees the renewed interest in the Business Breakfast as being primarily due to banks being able to receive all the relevant and up-to-date information, especially for their financing practice, in a compact and time-saving manner. "The guests of our Business Breakfast once again benefited from answers to a number of really urgent questions," said Günther Hanslik. "Are there any current decisions that have an influence on the practice of granting or structuring credit? What new findings and practical recommendations are there in connection with Brexit? What developments are there in documentation practice in connection with the expiry of LIBOR and EURIBOR?"
Current legal topics for the financial sector
The timetable for Brexit might be uncertain, but what is certain is the necessity of preparing for various scenarios of jurisdiction agreements and enforcement of judgments. The Business Breakfast also provided detailed information on the forthcoming transition phase and which bilateral agreements between Austria and Great Britain could be applied after this (post-Brexit), for example. On the subject of London: there was also plenty to report about the Loan Market Association at the CMS Business Breakfast. First and foremost, about the potential competitive risks and problem areas identified by the EU for syndicated financing. The need for precautionary measures on both the lender and the borrower side was discussed, as was the difference in risk between smaller and larger markets.
Other topics covered by the CMS Business Breakfast included sustainable finance and, specifically, green loans, the minimum interest clauses in corporate loan agreements that influence the banking business, and the permissibility of cash pooling systems for capital maintenance.
In addition to Günther Hanslik, five other CMS experts from various practice groups were available for the colourful mix of presentations: Sibylle Novak (Partner, Tax), Ana Radnev (Partner, International Banking & Finance), Dieter Zandler (Partner, Competition & EU), Kai Ruckelshausen (Lawyer, Banking & Finance), Linda Marterer (Associate, Banking & Finance).
Here you can see a video of the successful event (in german):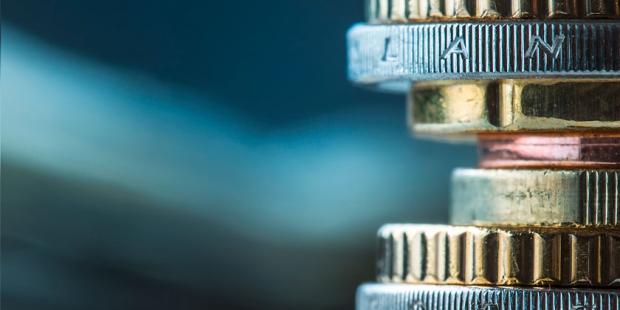 Publication
Comprehensive CMS Update in Banking & Finance and Capital Markets Law
Download
PDF 136 kB