Crisis management in the midst of Operation Car Wash
International Disputes Digest - July 2019
Aug 2019
Operation Car Wash (known as Lava Jato in Latin America), the largest cross-border anti-corruption investigation in Latin America, started five years ago as a routine money laundering case in the Brazilian city of Curitiba. The Brazilian Federal Police first raided a car wash station for illegal transactions and, as the investigation has expanded, the name Lava Jato has generated headlines across the world ever since.
Lava Jato has become a huge corruption scandal: the investigation has uncovered bribery schemes by construction companies. Those bribes have funded hundreds of millions of dollars in payments to government officials, political parties, political party officers and political candidates in order to secure, obtain or retain business or projects in several countries.
One of the main players in the scandal is Odebrecht, a Brazilian holding company which conducted its business across the engineering, construction, infrastructure, utilities and real estate sectors in 27 countries.
The United States Department of Justice investigated Odebrecht and found that it had created a unit called Division of Structured Operations to disguise improper payments. To conceal its activities, the unit used an off-grid communications system, called "Drousys", which allowed members to communicate through secure e-mails and instant messages with codenames and passwords.
The United States Department of Justice found that Odebrecht, together with its co-conspirators, paid approximately USD 788m in bribes to secure more than 100 projects in Angola, Argentina, Brazil, Colombia, Dominican Republic, Ecuador, Guatemala, Mexico, Mozambique, Panama, Peru and Venezuela.
Peru: criminal investigations
When Lava Jato investigations began, Brazil agreed to share information regarding the case with foreign authorities. Peruvian criminal prosecutors have taken advantage of this agreement to obtain substantial information regarding corrupt payments to government officials in Peru. Between 2005 and 2014, Odebrecht paid approximately USD 29m in bribes to secure various public work contracts worth more than USD 143m.
As part of the witness protection policy implemented in Brazil, one of Odebrecht´s top executives has become a key witness for prosecutors in Peru. Information provided by this witness has led to criminal investigations and pre-trial detention orders against former presidents, political candidates, government officials and senior representatives of companies, among others. We still await the final decisions on those criminal investigations.
Peru: Recently enacted anti-corruption legislation
Besides the surge in criminal judicial activity, Lava Jato has led to the enactment of Peruvian Law No. 30737 and its regulation. The regulation is designed to secure immediate payment or compensation to the Peruvian State in corruption cases and related crimes. This regulation has created three groups of entities or individuals which are subject to the law:
Group 1: Individuals or entities that have been found guilty or have admitted to direct or indirect corruption, and related persons (shareholders, directors or entities from the same economic group).
Group 2: Individuals or entities that have been partners or have entered into a joint venture or consortium contracts with entities from Group 1.
Group 3: Entities that are subject to a criminal investigation for corruption and have agreed to be subject to a voluntary intervention regime.
Depending on which of the Groups 1 – 3 the individual or entity belongs to, Peruvian prosecutors can legally:
freeze any transfer of money out of the jurisdiction.
force the individual or entity to create a trust or fund to guarantee the government´s compensation.
oblige the entity to implement a compliance program.
impose a duty to reveal information to criminal investigators, among others.
The Peruvian government has published the list of companies or individuals included in each group. The companies listed in Group 2 go beyond the description in the law and includes entities that were partners to Odebrecht but were not involved in any contracts that are now subject to criminal investigation. This is causing unwarranted reputational damage to these companies. Those companies have filed petitions to be excluded from the list and are attempting to obtain a decision as quickly as possible.
The GSP project and its termination by the Peruvian Government
In July 2014, the Peruvian government awarded the country's biggest ever infrastructure project to a consortium formed by Odebrecht and a Spanish investor which bid USD 7.3bn to build a 1,000km long gas pipeline. Both partners incorporated a limited liability company (known as GSP) and executed a concession agreement with the Peruvian government. Subsequently, a new partner, a Peruvian construction company, joined the group. Odebrecht has always been the controlling shareholder.
In order to start the project, GSP´s shareholders obtained a short-term loan from banks and issued corporate guarantees to secure the financing.
However, one of the most critical post-closing obligations in the concession agreement was to obtain a USD 4m financing from a group of syndicated banks.
The Lava Jato crisis limited the partners´ ability to close the deal due to the banks' concerns regarding Odebrecht being a majority owner of the project. Despite efforts to sell Odebrecht´s stake in the project, the financing could not be executed, and in January 2017 the Peruvian government terminated the concession contract and collected bonds issued as guarantees for the project from all partners.
The Spanish investor: managing a corporate crisis
After the Peruvian government terminated the concession agreement, the Spanish investor who had intended to manage and operate the biggest energy project in Peru found that it had the following claims:
claim against the Peruvian government for the significant investment already made in the country.
an unsecured claim against GSP due to the execution of the concession bond by the Peruvian government.
an unsecured claim against GSP for the execution of the corporate guarantee by a group of banks, due to GSP´s default on payment on the short-term loan.
The Spanish investor also had a right, together with other partners, to concession assets. The Spanish investor needed to negotiate terms with the Peruvian government for transferring those assets.
Decisions needed to be taken quickly to manage this corporate crisis and prevent further consequences for GSP, its stakeholders and the Spanish investor.
Managing the corporate crisis as legal advisers to the Spanish investor
As legal advisers to the Spanish investor, we made various recommendations taking into consideration Lava Jato and Peru's political context at the time. This analysis led to a three-fold strategy adopted by our client:
Filing of an involuntary insolvency proceeding against GSP in order to deal with the company´s financial crisis in a regulated forum.
Commencing negotiations with the Peruvian government regarding concession assets.
Filing of an international arbitration petition in order to recover its investments.
The case is still ongoing; each of the three parts of the strategy has its own issues and complexities.
The strategies listed above are limited to those in the public domain. Our confidential work also involves political and corporate strategies, local arbitrations and judicial processes.
Two years have passed since the GSP concession agreement was terminated by the Peruvian government. We expect to have further developments in the case in the near future.
Beware the "anti-Midas" touch
Every project in which Odebrecht has been an investor or shareholder is now subject to strict and intense scrutiny, even if there are no corruption charges or criminal investigations in place. The GSP project has been no exception. Odebrecht´s pre- Lava Jato "Midas touch" has been completely reversed.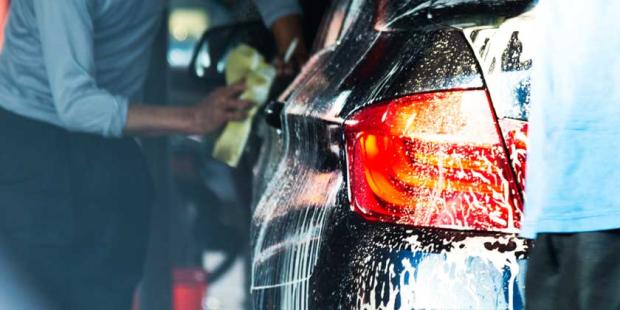 Publication
International Disputes Digest - July 2019
Download
PDF 1 MB