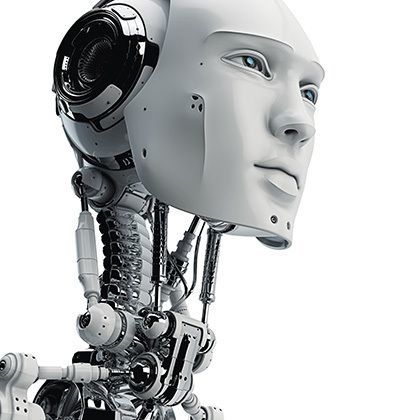 TMC - Technology, Media & Communications
The strategic aspect of information systems and good visibility of company activities on the internet no longer need to be demonstrated. The challenges of information technology have increased over time. They require on-going monitoring.
At the same time, laws and regulations applying to this field have considerably developed. We only need to mention the changes further to the development of legal provisions governing e-commerce activities, personal data protection and electronic signature.
Given this combination of factors, it is consequently necessary to:
preserve the company's interests when information systems are implemented
develop preventative measures in order to continuously ensure that the resources implemented on the internet comply with applicable legal requirements at all times
ensure the intellectual property of the resources used and defend the rights attached thereto
The complexity of information technology law mainly derives from the fact that this area is situated at the crossroads of several technical and legal areas. Effective understanding of the various aspects of this area of law requires expertise in intellectual property law, a perfect command of contract law and a good understanding of the current technological environment and practices.
Our Practice Areas
Preparing and negotiating development, licence and maintenance agreements, in particular in the scope of information systems integration and roll-out operations
Preparing, negotiating and assisting the implementation and conclusion of facilities management agreements
Preparing and negotiating web site design and implementation agreements, including e-commerce web sites, hosting agreements, relations with service providers
Accompanying and monitoring the legal aspects of projects (participating in steering committees, etc.)
Providing assistance in the scope of implementing electronic signature systems (PKI)
Providing assistance in the scope of negotiating and concluding archiving agreements
Database law
Protecting personal data, compliance audits, formalities with the French Data Protection Authority, providing assistance in the implementation of specific operations requiring heightened vigilance in the legal sector such as the implementation of whistleblowing systems, biometric recognition systems, cross-border data flows, advising on the implementation and definition of correspondents' duties in the scope of personal data protection
Providing assistance regarding litigation linked to performing contracts, defending intellectual property rights or complying with applicable laws and regulations.
Our Approach
A pragmatic approach notably involving the implementation of projects aimed at preventing litigation risks.
An overall legal approach by using synergies of multi-faceted expertise notably in intellectual property law, contract law and consumer law.
A multi-disciplinary approach involving lawyers specialising in tax, economic laws and regulations, employment, or regulated sectors such as the health, real estate, insurance or banking sectors.
Our Clients
We advise our clients who wish to optimise their information systems by outsourcing operations or rationalizing personal data flows and implementing web platforms, including e-commerce web sites, forums and auctions.
Our Team
CMS Francis Lefebvre Avocats has a team of lawyers who specialize in intellectual property and new technologies. Each lawyer has chosen to specialize and develop expertise in a specific area. They also work in close collaboration with all of the other specialists at CMS Bureau Francis Lefebvre. Understanding of this field requires a multi-disciplinary approach that particularly takes into account the players' business sector.
Read more
Read less