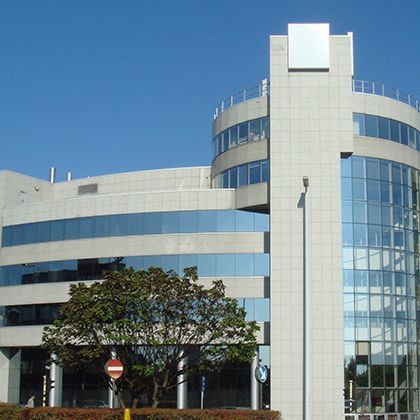 Antwerp
Belgium
Antwerp has many benefits: excellent transport connections with the rest of Belgium, the biggest port and the largest (petro)chemical cluster in Europe and its number 1 ranking in the international diamond trade. In other words, Antwerp is a great city for doing business and CMS is the perfect legal partner to assist you.
CMS has an office in Antwerp since 2000. A team of 10 lawyers specialised in corporate, commercial, public and employment law, allows us to provide clients with personal and tailored advice. We understand the challenges of the port and the surrounding businesses and we help you with your business decisions. For international matters, you can rely on the assistance of 4,500 legal and tax professionals working for CMS firms in over 40 countries.
If you need legal support in Antwerp, please contact us via our online form or give us a call.
Structuring our business in practice area and industry sector groups enables us to develop a comprehensive understanding of our clients' businesses and markets. Our goal is to be not just great technical lawyers, but to truly understand the unique challenges of each market sector, so that we can deliver sound and commercially relevant advice.
Our experts have in-depth experience in a wide range of legal and tax matters. Our clients include high-profile listed and non-listed companies active in various industry sectors, as well as public authorities and national and international organisations.
more
less
Directions
From the Airport
Antwerp airport (Deurne)
The airport is located only 4km from the office.
Bus – bus 53 stops outside the terminal building and takes you to Berchem train station. You then need to walk for 20 minutes or take a taxi to our office.
Taxi – the journey takes approx. 10 minutes.
Brussels Airport (Zaventem)
Bus – there are buses outside the terminal to Antwerp (Berchem), the journey is approx. 1 hour.
Taxi – the journey is approx. 30 minutes.
Train – the train station is located below the terminal. There are several trains an hour that can connect you with the Berchem train station. From there you can take a taxi or walk to the office. You can also take a train to the Antwerp train station and take a bus or tram to our office.
By car
Coming from Brussels
Take the E19 and follow it until you reach the exit "Antwerpen-Centrum-Berchem"
Keep going straight ahead along the "Generaal Lemanstraat" and cross the intersection. You will see the CMS office on your right.
Coming from the Netherlands
Take the E19 to Antwerp and follow until you reach exit 4 "Berchem-Lier-Mortsel".
Turn right to "Grote Steenweg" and then go left at the traffic lights following "Binnensingel/R10".
Keep right and you will see the CMS office on your right after 600.
By train
Several trains stop at Antwerp or Berchem train station.
From the Berchem train station you can take a taxi or walk to our office.
From the Antwerp train station you can take a bus or tram to our office.
more
less