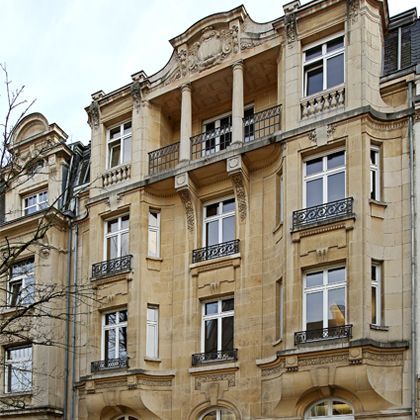 Luxembourg
Luxembourg
CMS Luxembourg has been active in the Grand-Duchy since 2011, it was created through Leclère & Walry, a business boutique law firm established in 2008 which already had a solid reputation in banking & finance and corporate M&A at the time they integrated CMS. Today the team is composed of more than 25 lawyers, including 5 partners, and keeps growing steadily.
At CMS Luxembourg, we practice law with the expertise of a big firm but with the personal touch of a smaller organisation. We work together to understand your risks and challenges and to provide tailor-made solutions for your needs.
Therefore, if you are looking to, or if you already do business in Luxembourg and are looking for legal support, please do not hesitate to contact us.
CMS Luxembourg is offering the assistance of experienced lawyers whose main specialisations are Banking and Finance, Corporate M&A, Dispute resolution, Employment & Pensions, Investment Funds and Tax across 17 sectors and areas of law (such as Banking, Private Equity, Insurance or Real Estate).
Our clients comprise individuals and high-profile listed and non-listed local and international companies active in many different sectors with whom we aim at building long-term relationships.
more
less
Directions
The Luxembourg office is located only five minutes from the Luxembourg Gare Centrale.
From the Airport
Findel – Luxembourg Airport
The airport is located 10 km from the city.
Bus – there are buses outside the terminal to Gare Centrale. Bus Stop: Martyrs.
Taxi – the journey is approx. 15 minutes.
From the Gare Centrale
Gare centrale – Luxembourg main train station
The train station is located 1 km from the office.
Walking – it is an approx. 10 minutes' walk.
Taxi – the journey is approx. 5 minutes.
Bus – there are plenty of buses outside the train station: the Journey is approx. 5 minutes.
Bus Stop: Martyrs
Bus 1: to Kirchberg / Luxexpo
Bus 2: to LT Michel Lucius
Bus 5: to Dommeldange/Parc de l'Europe
Bus 6: to Bertrange/Bartréng Gemeng
Bus 8: to Bertrange/Waassertuerm
Bus 9: to Senningerberg/Charlys Statioun
Bus 14: to Cents/Waassertuerm
Bus 15: to Merl/Celtes
Bus 16: to Aéroport
Bus 18: to Kirchberg/J.F. Kennedy
more
less